INTRODUCING A FULLY INTEGRATED AND ADVANCED PEST MANAGEMENT PROVIDER.
Resolve Pest Control's President and CEO, Todd White, is a graduate of Columbus State University in Columbus, Ga. Prior to starting Resolve Pest Control in May of 2008, he served as CFO to one of South's fastest growing pest control companies. Before going into the pest control industry in 2003, Todd had been serving customers as an executive with Synovus Financial Corp for 13 years. "It has been my goal to change the face of pest, termite and wildlife management by providing customer service with a level of professionalism and accountability that is insurmountable." Todd created the "Resolve Customer Covenant" that he, and his employees, strictly adhere to in an effort to make a lasting impression on each and every valued customer.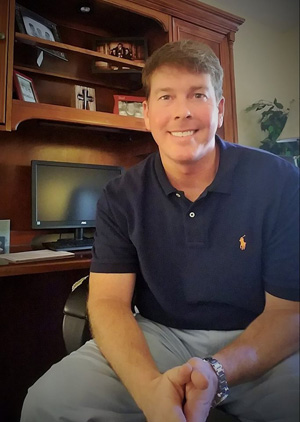 "We pledge to serve every customer with the highest levels of sincerity, courtesy, respect and gratitude delivered with unparalleled responsiveness, expertise and resolve. We are in business to create lasting relationships, and will strive to impact the communities we serve with the highest level of professionalism and integrity. We will offer the finest pest control services available, rendered by caring and knowledgeable employees who take 100 responsibility for meeting the needs of each customer."
Resolve Pest Control is able to transact most business with our customers online. We can email proposals, statements, invoices, promotional items, related documents to customer account, etc. Plus we can be in constant and instantaneous communication with all our customers, i.e. schedule service, change an appointment, etc.
Web-based software enables a central server with centralized data, essential to running an efficient operation.
Web-based software enables anywhere, anytime access. Customers can log into their account from any computer. You can make appointments from your home, office or anywhere there is a computer.
No more waiting on the phone then being switched to the wrong person who wants to hear your story all over again.
No more phone tag!
Login and tell us what you need, we will answer within 30 minutes guaranteed.
At Resolve Pest Control "Responsive, Reliable, Resolve" is not just a slogan, it's a promise!