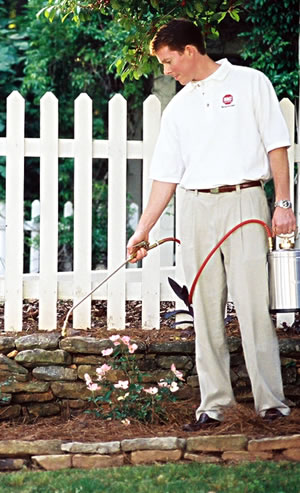 Environmentally friendly, eco-friendly, and nature friendly are synonyms used to refer to goods and services considered to inflict minimal harm on the environment.

Integrated Pest Management (IPM) is regarded as a more environmentally friendly form of pest control than traditional pest control companies using conventional pesticides. At Resolve our goal is to reduce pesticide use to a minimum by using a variety of less impactive means, with pesticides only as the last resort.

Eco Friendly Termite Protection that's very effective! A little bit of Termidor goes a long way in treating your home. Termidor is applied at very low rates. Typically, the active ingredient (fipronil) is just 0.06 of the solution, a concentration much lower than that of older liquids and less than most insecticides. For an average home treatment, only about 8 ounces of the active ingredient is actually used. Termidor has virtually no odor, which means you and your family won't notice a thing.
Integrated Pest Management (IPM) is a pest control strategy that uses an array of complementary methods:
Mechanical devices (keep pests out)
Physical devices (traps)
Genetics (IGRs)
Biological
Cultural management (habit change)
Chemical management (Eco Promise)
These methods are done in stages: It is an ecological approach to significantly reduce or eliminate the use of pesticides.
Prevention
Observation
Intervention.
At Resolve Pest Control "Responsive, Reliable, Resolve" is not just a slogan, it's a promise!
Click here for a free quote today or contact us at 770-486-9973.